4. Company and Customers' visit
Henan Perfect Handling Equipment Co., Ltd. is a professional designer of material handling equpment to meet the specific requirements of each client.Our product includes Industrial Trailers, Transfer Cars, Electric Railway Transfer Trolley, Scissor Lift Tables, Turntables and many other specialty items.Our special solution to the design of each product includes a detailed review of the client requirements, which is used to develop the Functional Specification of the product.Working closely with you, we will incorporate our years of design experience into the final design of the product to assure complete customer satisfaction.
5. Packaging and Transporting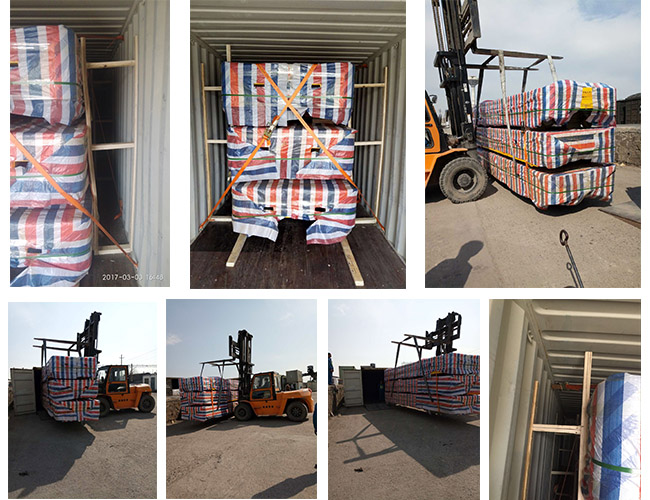 ​
6. Q & A of
rail ladle transfer trolley
How are the transfer trolley powered?
Powered AC carts have power cable connected directly to an electrical panel, typically for carts that travel along a fixed path. Cable reels can be installed for cable management.
Powered DC carts have on-board batteries that have an average running time of 16 hours. DC battery charging units can be installed on-board for convenience. Extended battery life can be accomplished by having four batteries rather than two.
How fast can the transfer cart travel?
Typically, carts come with drive motor speed of 50 fpm (with brake). Optional consideration can be given to ordering VFD (electric car only) for soft start/stop movement. Faster travel speeds can be ordered.
How to protect the transfer trolley as the temperature of ladle is so high?
The materials, driving system and electrical control of the car would be specially designed. The heat insulating material is used in the car to resist the high temperature.